SAERTEX multiCom is the industry-leading manufacturer of UV-cured fiberglass-reinforced pipe liner in the world. Because we are a solution provider for the trenchless rehabilitation of wastewater and supply pipes, we partner with our customers throughout the installation process – from initial planning and bidding to on-site support and project completion. As a result, our high-performance liners have been successfully installed on thousands of projects.
Trenchless rehabilitation? With SAERTEX multiCom!
At the forefront of UV-CIPP technology
We continuously work to improve our products and services for the trenchless rehabilitation industry, which means you benefit from our award-winning innovative strength.
Driving sustainability for your projects
We are continually working toward products and processes that protect the environment, such as our SAERTEX-LINER® UPgreen which has a savings target of 1 million kg of CO2 per year.
Your project partner when you need us
From specifying to installing, our experienced team offers a variety of services and training opportunities that will help your next installation project be a successful one.
Image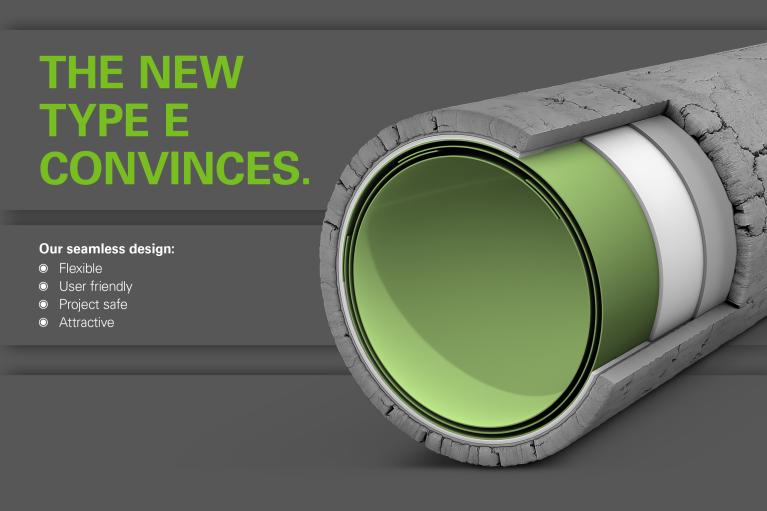 THE NEW TYPE E CONVINCES
Our latest innovation has hit the market. The TYPE E is our seamless design for the SAERTEX-LINER MULTI and convinces with flexibility, user-friendliness, project safety as well as an attractive price-performance ratio.
OUR TRADE FAIR HIGHLIGHTS AT RO-KA-TECH 2023
RO-KA-TECH 2023 was a great success and we had some new things to report. Check out the highlights in our video gallery.
Image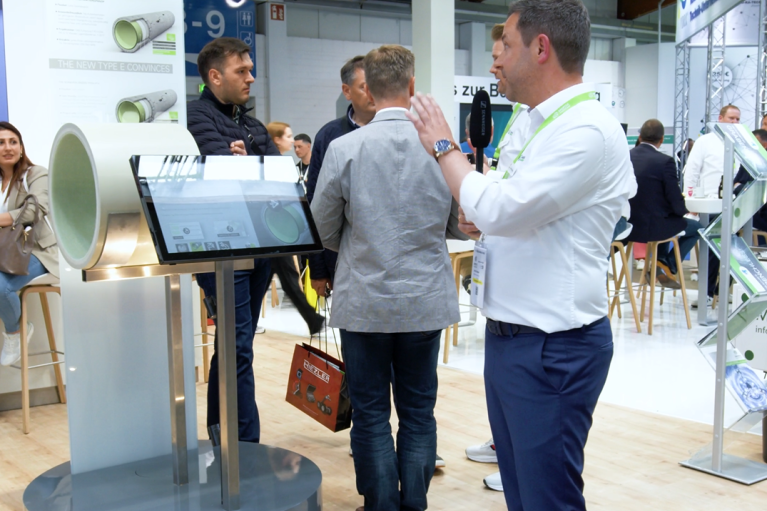 SAERTEX® IN SAERBECK IS CERTIFIED ACCORDING TO DIN EN ISO 14001

SAERTEX is now certified according to the environmental management standard DIN EN ISO 14001:2015 at its Saerbeck site. The certification covers both parts of the company: SAERTEX GmbH & Co KG with its lightweight materials and the subsidiary SAERTEX multiCom GmbH, which manufactures GRP pipe liners for trenchless pipe rehabilitation. With the certification according to DIN EN ISO 14001, the SAERTEX GROUP has now successfully implemented its years of optimization in terms of sustainability in an internationally recognized management system standard.

Read more

S1E IS OUR NEW LOCAL DISTRIBUTOR FOR THE UK AND IRELAND

We are pleased to announce that S1E and SAERTEX multiCom are working closely together from today to provide the UK and Irish markets with SAERTEX multiCom's trenchless rehabilitation solutions. The new partnership between S1E and SAERTEX multiCom will improve the availability of materials and services, as we both continue to work to provide products and processes for the trenchless rehabilitation industry, that protect the environment and benefit customers.

Read more

100,000th SAERTEX-LINER successfully installed

Saerbeck and Valladolid, February 2023 - SAERTEX multiCom announces the successful completion of a very special trenchless rehabilitation project. The 100,000th pipe liner from SAERTEX multiCom was successfully installed in the major Spanish city of Valladolid. The installation was carried out by the Spanish installation company STLIMA on behalf of the local network operator AQUAVALL as part of a major project that included 49 kilometers of sewer rehabilitation.

Read more
Trenchless Benefits
At SAERTEX multiCom, we rely on trenchless rehabilitation using the UV-CIPP method. This technology is sustainable, cost-effective, secure and has low impact.