Huntersville (North Carolina, USA), February 2023 - SAERTEX multiCom LP's new production facility is up and running again. Originally, operations began in spring 2022 with a brand-new impregnation and dry liner production line. The state-of-the-art facility, with innovative design, is dedicated to increasing in-house production capacities and capabilities in the United States. In july 2022 a fire damaged a significant section of the new wet-out equipment. However, the plant is fully operational after seven months of dedicated efforts between SAERTEX multiCom's German and USA-based teams.
A 110,000 sqft production area with modern sustainable infrastructure is the new home for the glass fiber-reinforced SAERTEX-LINER® manufacturing process of SAERTEX multiCom LP in Huntersville, NC (USA). The flagship and original liner SAERTEX-LINER® MULTI now has an expanded diameter range of up to approx. 64" with an unprecedented and substantial increase in liner lengths, leading up to 40 tons weight delivered to the site.
This modernized facility provides high quality fiber glass reinforced CIPP liners with reduced lead times, supporting installers in achieving their goals in the trenchless rehabilitation of sewers, rain, storm water and supply pipelines. Larger diameter liners and longer lengths are now produced domestically, "made in America" for the North-American market. 
Image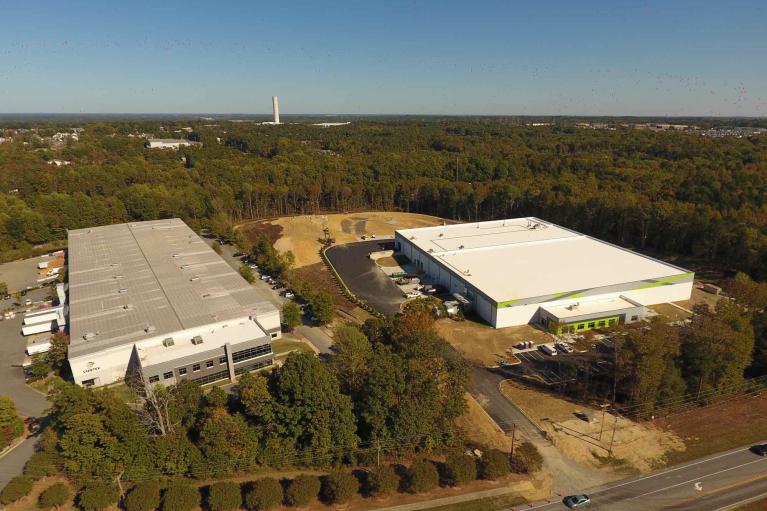 This extension of the product range is possible due to facility upgrades to the original sewing street, a new technically advanced sewing street, and other improvements surrounding the fiber glass tube manufacturing process. Additionally, SAERTEX multiCom is now self-impregnating its GRP liners to deliver a ready-to-install UV-CIPP solution to customers in North and Central America - directly to their construction sites when desired.
"It's been a fantastic team approach to manage the whole project, production extension, and the replacement of the wet-out equipment. Thanks to Team multiCom, but also our many external partners involved," says Klaus Langenbach, Managing Director of SAERTEX multiCom LP. "This unique team spirit is also vital to making a difference in supporting our customers in their UV-CIPP projects. We are ready to deliver!"
SAERTEX multiCom will exhibit at the WWETT show in Indianapolis, booth 6207, to introduce to the market the plant's new product range and production capabilities in Huntersville, NC.